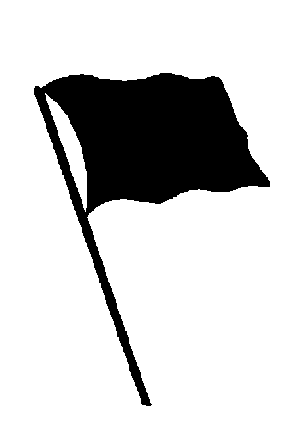 To be governed ...
Edit
"To be governed is to be watched over, inspected, spied on, directed, legislated, regimented, closed in, indoctrinated, preached at, controlled, assessed, evaluated, censored, commanded; all by creatures that have neither the right, nor wisdom, nor virtue...
To be governed means that at every move, operation, or transaction one is noted, registered, entered in a census, taxed, stamped, priced, assessed, patented, licensed, authorised, recommended, admonished, prevented, reformed, set right, corrected.
Government means to be subjected to tribute, trained, ransomed, exploited, monopolised, extorted, pressured, mystified, robbed; all in the name of public utility and the general good.
Then, at the first sign of resistance or word of complaint, one is repressed, fined, despised, vexed, pursued, hustled, beaten up, garrotted, imprisoned, shot, machine-gunned, judged, sentenced, deported, sacrificed, sold, betrayed, and to cap all, ridiculed, mocked, outraged and dishonoured.
That is government, that is its justice and its morality!..
Oh human personality! How can it be that you have cowered in such subjection for sixty centuries?" Pierre-Joseph Proudhon (1809-1865)
"I don't like Capitalism, because I believe in free markets. I don't like Socialism, because I believe in cooperation over conflict. I don't like the State, because I believe in justice, peace, and security."

"I am a fanatic lover of liberty, considering it as the unique condition under which intelligence, dignity and human happiness can develop and grow; not the purely formal liberty conceded, measured out and regulated by the State, an eternal lie which in reality represents nothing more than the privelege of some founded on the slavery of the rest; not the individualistic, egoistic, shabby, and fictitious liberty extolled by the School of J.J. Rousseau and the other schools of bourgeois liberalism, which considers the would-be rights of all men, represented by the State which limits the rights of each - an idea that leads inevitably to the reduction of the rights of each to zero. No, I mean the only kind of liberty that is worthy of the name, liberty that consists in the full development of all the material, intellectual and moral powers that are latent in each person; liberty that recognizes no restrictions other than those determined by the laws of our own individual nature, which cannot properly be regarded as restrictions since these laws are not imposed by an outside legislator beside or above us, but are immanent and inherent, forming the very basis of our material, intellectual and moral being - they do not limit us but are the real and immediate conditions of our freedom." Micheal Bakunin,La Commune de Paris et la notion de l'etat
Ad blocker interference detected!
Wikia is a free-to-use site that makes money from advertising. We have a modified experience for viewers using ad blockers

Wikia is not accessible if you've made further modifications. Remove the custom ad blocker rule(s) and the page will load as expected.